---
Cocoa Mondo Kit is an Interface Builder plugin that contains two interface widgets:
A Zoomable Text Field
The Mondo Switch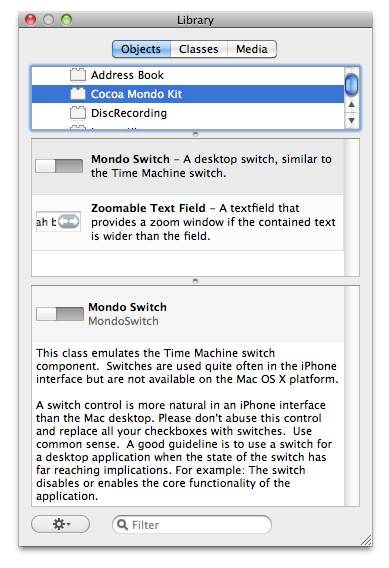 ---
The Zoomable Text Field
Great for situations where text needs to be edited but a compact interface is desired. Originally designed for use in inspector panels for this exact reason.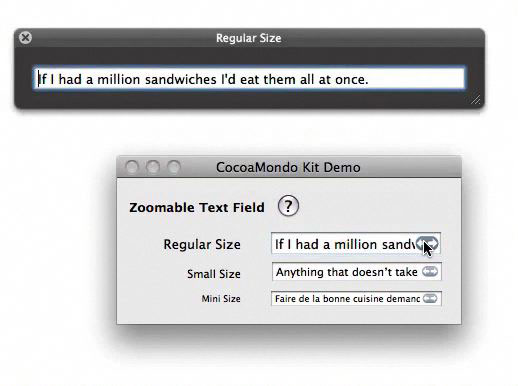 ---
The Mondo Switch
Modeled after the Time Machine interface and iPhone UISwitch. Please use sparingly. Replacing all checkboxes with switches in your desktop interface is not recommended or condoned.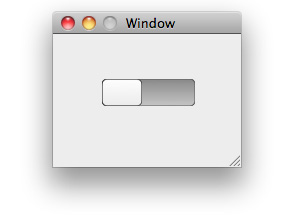 ---